We are a small web design company with offices in Oban, Argyll and Hexham, Northumberland. We create effective and affordable websites that can be updated by our clients, giving value for money and long-term solutions. With prices starting from £250 we make getting online a reality
We also specialise in the creation of interpretation designs for Nature Reserves and Visitor Centres using in-house wildlife illustrations, and digital and hand-drawn mapping. Other services include copywriting, print and design including trail guides and leaflets.
We work with charities, not-for-profit organisations, community groups, social enterprises, small and medium sized businesses and individuals. By collaborating closely with our clients we can meet their needs within budget. We are flexible in our working, and believe that every client, and therefore every solution, is unique.
We feel that you should be in control of your own website and we give you the tools to do this as well as providing backup and support when needed.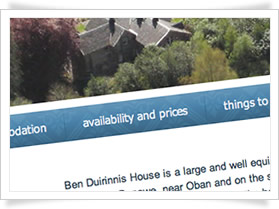 Business Websites
The internet is now the most popular way to research purchases and plan holidays, and if your business doesn't have a website then you will be missing out. Reach potential local customers 24/7 and market your products or services.
For tourism businesses options include online booking and payments systems, or simpler but effective availability calendars that you can update yourself. Link in with social media such as facebook and twitter to reach a larger audience.
Get in touch to find out how an up-to-date website can help your business.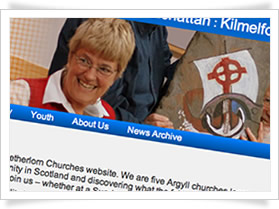 Community Websites
Whatever your group and its needs, we can build an effective web solution that is within your budget.
If funding is an issue then start small, knowing that you can always expand the website later.
Involve local people by giving them the ability to edit all or part of the site.
Link in with social media such as facebook and twitter to engage with more people.
Contact us for more ideas to bring your community website alive.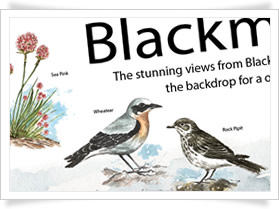 Interpretation Panels
Interpretation is about communicating, inspiring and engaging with people. Our interpretation work is in harmony with the natural surroundings, using natural materials wherever possible and a variety of media – panels, leaflets, walks or maps.
We are creative and able to solve problems – not create them. We are also on the look out for the 'big idea' and thrive on managing projects in a different way.
This means not just answering a brief but providing a truly creative and different way of answering the clients' needs.